Camp  Holloway                  Pleiku, South Vietnam    

     In 1966, the 179th ASH was moved to  Camp Hollowway Pleiku from its original deployment at Dong Ba Thin. Its major function was to support as many as five separate locations simultaneously within the II Corps Tactical Zone.

      The 179th was assigned to the 52nd Combat Aviation Battalion during its deployment and provided infantry and artillery moves, resupply missions, medical evacuations and aircraft recoveries. 

      Until withdrawal in the early 70's, the "Shrimpboats" remained a major contributing force in battle for the Central Highlands.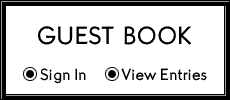 179th/402 PATCHES AVAILABLE !!!  Rodger  Fetters has just had replicas of our original unit patches embroidered. They are available through him for $12.00 each for the first one and $11.00 for every one after that. You can contact him at: rodgerfetters@sbcglobal.net. to order.

 Tom Walker with his pet monkey, George.


 Our very own Tom Messenger brings us our own book about the 179th, Camp Holloway and our adventures in the Central Highlands. 

With the escalation of the Vietnam War in the late 1960s, the American military discovered it needed a new kind of helicopter to cope with the rugged environmental and combat conditions its fighting men were encountering. The need resulted in the development of the Bell UH-1 Iroquois and the Boeing-Vertol CH-47 Chinook. Now they just needed the pilots, flight engineers, crew chiefs and gunners to man them. In a sense they were LOOKING FOR FLYBOYS. Tom Messenger's memoir follows his experiences as a Chinook flight engineer on missions over Vietnam, Cambodia and Laos. It not only relates the tales of those missions during the course of the war but also his interactions with fellow soldiers and the civilian population. Tom's stories run the gamut from recounting the dangers of battle and capturing the anguish of war to the humorous situations of daily life in the Army so familiar to anyone who has ever served.

Stan ​Neckermann  sent in these photographs of his old aircraft, Shrimpboat 021 in 1969, and a recent photo of that same aircraft today. CH 47 Super C 68 16021 was converted to MH 47D 85-24361 and now to her current configuration MH 47G 06-03767.

​  Jay Carey sent in these photos he took at Camp Holloway and Dak To.  Jay, a W-1 pilot in 1967,    took the first picture outside the Officer's Club where they housed a 12 ft Regal Python. The    

  second picture was taken at Dak To during a break. If you look closely, you can see that this was   069.

Well, Stan and Tom have been busy again! This time they have commissioned a decal of our Shrimpboat patch so we can display it on our car, RV, truck, motorcycle, boat, ox cart or significant other. The last may be a little tricky. This is one nice decal. Approximately 6" X 4", just peel and stick. For more information contact Tom at tomlvsgolf@hotmail.com.